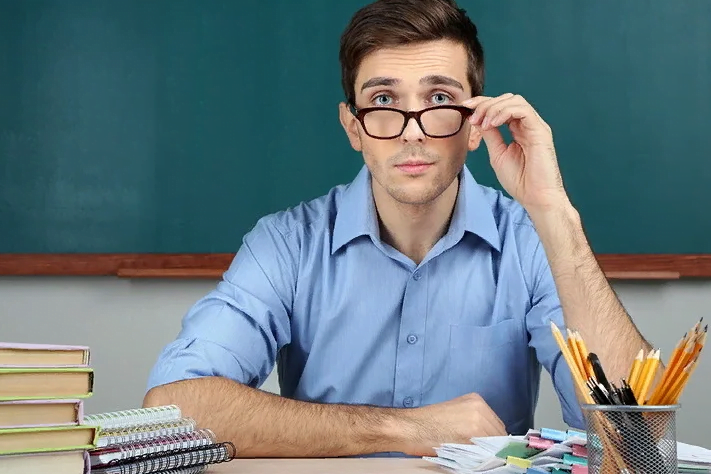 Teacher's tips: Reflections on the Disciplined Mind and How to Achieve it.
A few years ago I participated in the annual TESOL convention in Boston, MA, and was fortunate enough to hear Mr. Howard Gardner speak about the "five minds for the future". He penned the famous "Theory of multiple intelligences", and in his writing and speaking he looks carefully at the intricacies of our minds. "Five minds for the future" is a challenge to you and me, living and working, and (in the future) raising our kids to live and work in the globalized and digitalized world. Are we able to adjust to a completely new lifestyle?
Преду­смот­ре­ны по про­мо­ко­дам
Кем­бридж­ская ком­му­ни­ка­тив­ная мето­ди­ка и метод пол­но­го физи­че­ско­го реа­ги­ро­ва­ния
I read this book about a year ago, but felt led to re-read it and write a series of entries on this book, not only retelling its contents, but also creating checklists for us to estimate where we are on this journey to embrace the future with a totally new mindset, with the minds that, as Professor Gardner suggests, must be disciplined, synthesizing, creating, respectful and ethical.
The Disciplined mind.
Howard Gardner believes that in order to achieve success in the 21st century as a professional getting your degree is not enough. Here one must differentiate between the two major meanings of the world "discipline": 1) a branch of learning or instruction; 2) systematic training in obedience to regulations and authority. I shall dwell on both concepts as they are presented in Gardner's book.
Покуп­ка паке­тов заня­тий, при­гла­ше­ние дру­зей
Зави­сит от кур­са, опре­де­ля­ет­ся пре­по­да­ва­те­лем
No matter what kind of University you attend, learning the subject matter just won't do. There is a huge difference between knowing the subject matter (information) and discipline. As an English teacher I have the knowledge of how to teach somebody on a particular topic, I have the skill to deliver the material quickly and predict the most common mistakes. Is it enough? The majority of my College professors would have said, "Yes, as long as you know all the rules from the book and listen to me and take my test (and buy my book:) you're fine."
Discipline is wider than subject. When you study a subject you learn information pertaining to the subject. When you study a discipline your focus is much wider and deeper. Let's say I'm an English teacher. If I was taught a subject, it means, I was taught two things: 1) English and 2) teaching. But whenever I learn a discipline, I am armed with a wider range of skills and tools that will help me apply my knowledge in any working environment.
Преду­смот­ре­ны по про­мо­ко­дам
Кем­бридж­ская ком­му­ни­ка­тив­ная мето­ди­ка и метод пол­но­го физи­че­ско­го реа­ги­ро­ва­ния
The second meaning of discipline is, as we know, a steady and gradual process to perfect a particular "skill, craft, or body of knowledge." (p. 40). The implication of this kind of discipline is that we must embrace the pursuit of learning as our daily activity, not under compulsion, but as a result of the constant input of new data, information, and methods. Through such a quest we will become more passionate about lifelong learning process and will welcome every opportunity to learn as a step towards becoming more relevant, competitive, and in demand.
Application
Покуп­ка паке­тов заня­тий, при­гла­ше­ние дру­зей
Зави­сит от кур­са, опре­де­ля­ет­ся пре­по­да­ва­те­лем
Преду­смот­ре­ны по про­мо­ко­дам
Кем­бридж­ская ком­му­ни­ка­тив­ная мето­ди­ка и метод пол­но­го физи­че­ско­го реа­ги­ро­ва­ния
Now that you've read my very broad summary and reflections on chapter 2 of Howard Gardner's book, let's look through this checklist and see whether or not we can call our own minds "disciplined," and what we need to do to achieve that.
Try to adopt the mind of a lifelong learner. Make a habit of learning something within your profession every day so that you approach and methods improve, and you remain relevant.
Study the concepts that surround your profession. Let it no longer be just about "teaching English Grammar;" learn to incorporate other areas of expertise into learning your discipline. Nowadays, such an "addition" is definitely English web education, lessons marketing, materials writing, etc.
Read a number of books in a variety of disciplines consistently, then apply them to your own. I discovered that learning more about marketing, web-design, and sales, empowered me to target wider audiences, find more relevant materials, and diversify my clientele.
Consider taking classes for advanced education. Take a class on an area or topic that you haven't studied before. There is a number of them online, and, alternatively, you can find some on this blog. Not a single person looks at the same topic similarly. Exposure to different angles of the same topic will increase your teaching efficiency.
Finally, invest into annual conferences in your area of expertise. Network, listen to others, and learn from others' experience. I personally find those more educational than a few years of my College life. If that is not an option, subscribe to a magazine or just an online publication. Tip: when you subscribe, choose the payment option as well as a free one. Free options are good, but they are limited. Paid publications provide you with much greater resources.
Finally, I'd like to quote Professor Gardner's last words from this chapter.
"I hope to have convinced you that, while the process is arduous, a disciplined mind can be fashioned… Alas, a disciplined mind alone no longer suffices. More and more knowledge now lies in the spaces between, or the connections across, the several disciplines. In the future, individuals must learn how to synthesize knowledge and how to extend it in new and unfamiliar ways."
I will elaborate more on his other chapters in following posts, the next one will be on "Synthesizing minds."
Само­сто­я­тель­ное обу­че­ние
Нашли ошиб­ку?
Если вы нашли ошиб­ку или дру­гую про­бле­му, мы будем бла­го­дар­ны за ваше сооб­ще­ние!
Есть несколь­ко раз­лич­ных вари­ан­тов, как это сде­лать:
Выде­ли­те текст с ошиб­кой, нажми­те соче­та­ние кла­виш CTRL+ENTER, в открыв­шем­ся окне опи­ши­те про­бле­му и отправь­те нам!
Напи­ши­те в ком­мен­та­ри­ях ниже о най­ден­ной про­бле­ме
Вос­поль­зуй­тесь кон­такт фор­мой